We recognize that all of our patients are unique and deserve to receive orthodontic care that reflects their individual needs. Our experienced and talented team is committed to working with you and your family to create a comfortable, stress-free, and rewarding orthodontic experience every time you visit our practice.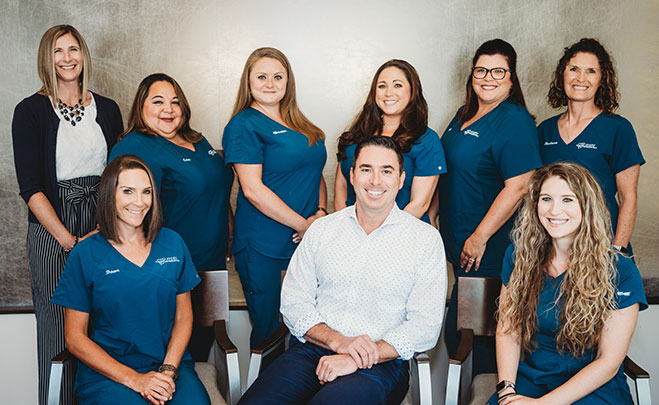 We are pleased to welcome you and your family, and we look forward to working with you.
---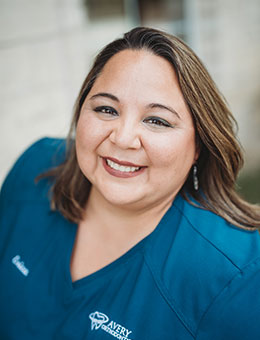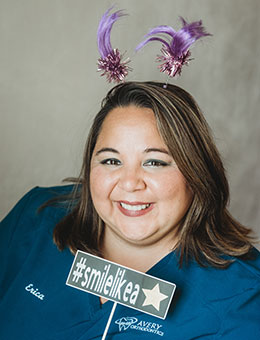 Erica
Front Office
I graduated from the San Antonio College of Medical and Dental Assistant program in 2003 and became a certified RDA in 2006. Joining Avery Orthodontics in 2015, I schedule patient appointments, manage patient communication, help communicate with referring dentists, and assist in the back office as an orthodontic assistant when needed. Overall, I am the front office guru.
My favorite part of working at Avery Orthodontics is building relationships with our patients and their parents. I love how after just one or two visits, the young kids waltz into the office with ease and confidence and not fear. I also love watching a patient on braces removal day and seeing their face light up at the new beautiful smile they have.
At home, I enjoy spending time with my husband John and our four children: Jonathan, twins Joshua and Kaylie, and Timothy. We have a full house because we also have two dogs, Whitney and Buster, and a guinea pig named Mary. We love to go camping and hiking. Our twins keep us busy with their involvement in sports, band, and ROTC at school. I also lead the women's ministry at church and sing in the church choir every Sunday.
---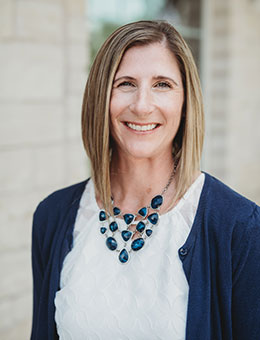 Lorelei
Financial Coordinator
As financial coordinator, I do my best to maximize patients' insurance and provide payment options that meet each person's budget. I also love to make the office fun for patients! I think of creative games and contests to engage everyone and enjoy decorating the office for holidays.
I enjoy working with Dr. Barnett because he truly cares about his patients. He strives to give the best care possible and anyone can tell that his number-one priority is patient care. I appreciate that our office accepts many insurance networks to help as many patients as possible.
My hubby Jared and I have been married for more than 20 years. We have a young son and a daughter. We are a Taekwondo family! I am a first-degree black belt at Maldonado ATA Martial Arts. There, I train competitively and have earned both state and district titles, in addition to being a Level 1 instructor.
---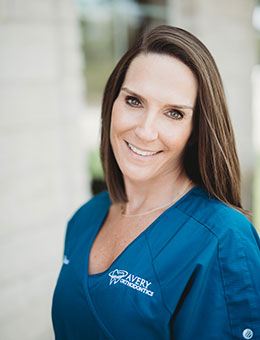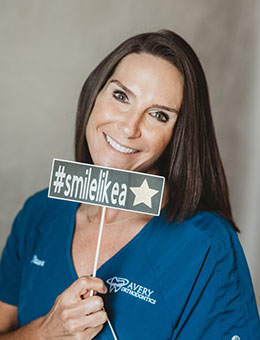 Dawn
Treatment Coordinator
I worked as an RDA-certified chairside assistant for 18 years prior to being a treatment coordinator at Avery Orthodontics. I welcome patients as their first point of contact and answer questions or concerns about their treatment. During their initial appointment, I explain the benefits of orthodontics as it pertains to them, provide cost estimates, and help arrange payment plans if needed.
I love meeting new people and helping them feel comfortable. It is amazing to see patients go through the process, and grow and change as their smiles develop. Ours is a fun and relaxed working environment with plenty of smiling faces!
I am married with five kids who keep us busy with various sports and activities like softball, baseball, and cheer.
---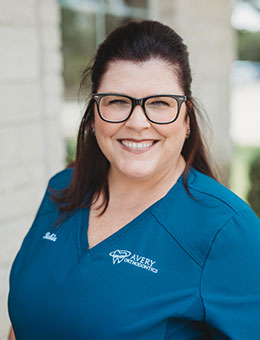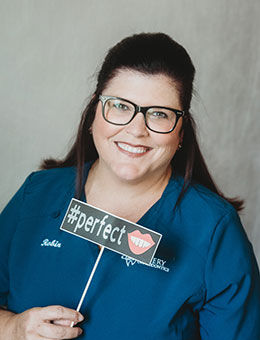 Robin
Orthodontic Assistant
I work alongside Dr. Barnett for all routine orthodontic adjustments. While the technical aspects of my job are rewarding, patient interaction is my most favorite part of my job by far. I truly cherish every visit I have with our patients. Building patient relationships is very important to me, and I do whatever I can to make our people smile!
Joining the Avery Orthodontics team was very refreshing to me. I came from a large dual practice with five doctors, and 14 years later, it was time to find my forever home. Dr. Barnett and the team are a breath of fresh air. We work hard, laugh, and make beautiful smiles. I love my Avery Ortho family!
When I'm not at work, I love spending time with my family and friends. My husband Kevin and I have been married for 15 years. We have two beautiful kiddos, Madison and Calvin. On most weekends, you can find us at the baseball fields or backyard barbecues.
---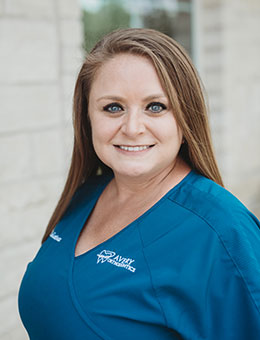 Christina
Orthodontic Assistant
I have been a Registered Dental Assistant since 1998 and joined the Avery Orthodontics team in 2018. Dr. B is kind and generous and our team is like family. We trust one another, we laugh together, and most importantly, we want the best for one another, our families, and our patients.
The best part of my job is building relationships with patients and their families. I also love watching our patients' confidence level improve as they see their smile transform. Once treatment is complete, that first time they look in the mirror is priceless!
My husband and I have five children, as well as cats and dogs. We enjoy competing in BBQ cook-offs, attending and hosting benefits, and of course watching our children compete in their respective sports and extracurricular activities.
---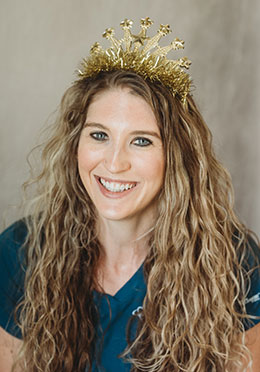 Danielle
Orthodontic Assistant
I earned my RDA certification from Austin Dental Assistant School in 2014. While I've only been a part of Avery Orthodontics since 2019, I feel like I've found a second home here. We are truly a team, and everyone helps each other out.
While assisting Dr. B with adjustments and bondings, I get to know our patients on a personal basis. I enjoy being a part of their smile transformations and building relationships with them. Of course, the best part is seeing them smile!
Outside of work, I love spending time with my husband and our three labs. I spend my free time volunteering and fostering for Lucky Lab Rescue, working out and doing CrossFit, and being outdoors. I especially enjoy taking my Jeep off-road, camping, and hiking.
---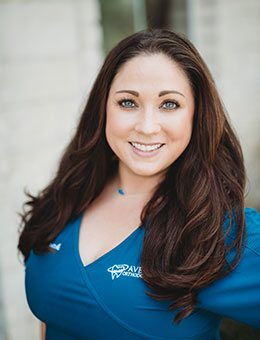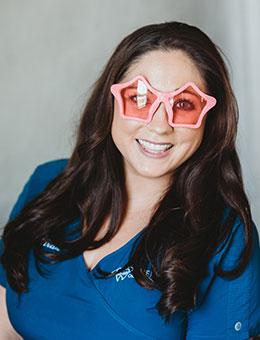 Sarah
Orthodontic Assistant
I studied Interior Design at the Art Institute of Dallas, and later discovered that I had a passion for dentistry. In 2013, I became an RDA and started working in the dental field. I worked in different dental offices and specialties including general and pedo, but my favorite was orthodontics! I love seeing patients grow confident in their smile.
I joined the Avery Ortho team in 2020, and I absolutely love working here because it is a positive environment-- we truly have a fun team!
When I am not working, I enjoy spending time with my husband and step-son. We have a ranch where we keep chickens and other farm animals. I also love playing golf and traveling with my family.
---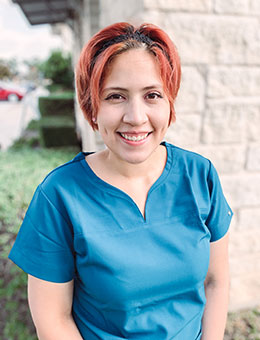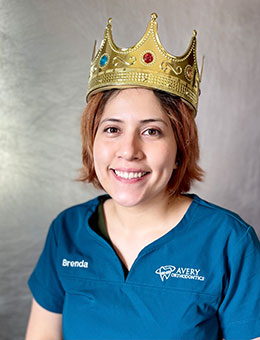 Brenda
Orthodontic Assistant
I have been a Registered Dental Assistant since 2015, and worked in a variety of different dental specialties, such as periodontics and oral and maxillofacial surgery. Orthodontics is by far my favorite because I love to see the end result after the completion of treatment. I joined Avery Orthodontics in 2020, and I assist Dr. Barnett with adjustments, sterilization, and bondings. My priority is that our patients are happy with their office visit.
I love working at Avery Orthodontics because everyone is very friendly and welcoming. The team truly feels like a family, and I love that I can be myself around everyone.
Outside of the office, you'll find me watching Korean soap operas, reading Anime books, or snuggling with my cat, Paloma. I also enjoy painting on occasion.
---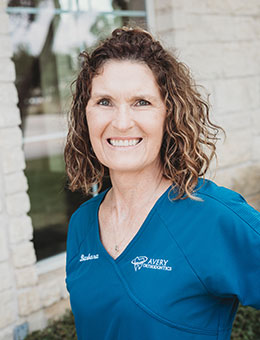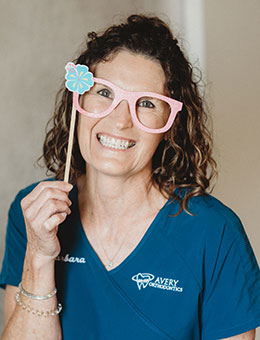 Barbara
Laboratory
I have been the lab technician for Avery Orthodontics since 2008. I absolutely love my job because it allows me to help Dr. B make beautiful smiles.
I enjoy working at Avery Ortho because Dr. B is great with our patients, and our team members go above and beyond to get to know our patients.
When I'm not in the office, I like to spend time traveling or visiting with my grandchildren.
---